Harbour Lights MONDAY & WEDNESDAY Beach Extravaganza and Dinner show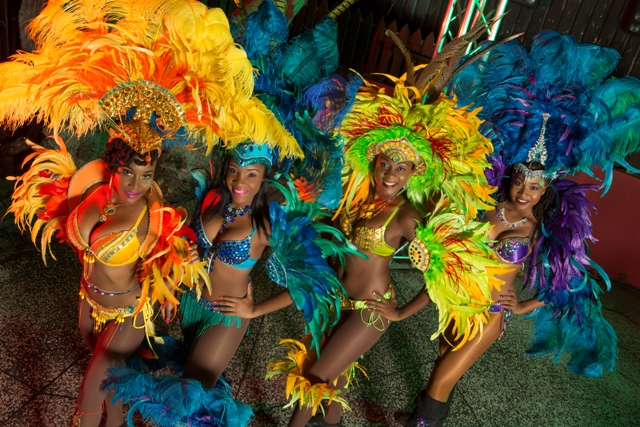 Duration: 3 Hours (approx.)
Location: St. Michael, Barbados
Product code: HL2017
Liven up your Monday and Wednesday evenings at

the Beach Extravaganza Dinner show and discover the island's rich Afro
Caribbean heritage, traced through the melodious sounds of three Caribbean
bands and the complete cast of performers. Immerse yourself in the Bajan
scenes, reenacted by the symbolic cultural characters who engage in the many elements
of social past times. Follow the non-stop action as the towering stiltwalkers, once
known as the guardians of the village, showcase their acrobatic skills. The
excitement heats up with the flaming limbo dancer and the iconic fire eater
Cassius Clay.

Come and experience the electrifying rhythms and be mesmerized by the Carnival
beauties and "movementations" of "Mudda Sally".
Complementing the entertainment package, is a delicious spice infused BBQ
dinner straight from the grill and free flowing drinks throughout the
evening. Harbour Lights goes until late with a fully-fledged nightclub
experience after the dinner show. It's unrivaled entertainment at an
unbeatable price, definitely not one to be missed.